Who Are We?
The Dragon Aspects may have fallen from immortality, but that won't stop them from rising once again to protect their beloved Azeroth!
We are the Fallen Aspects - a mature, progressive raiding guild on Magtheridon-EU Horde.
When not protecting the realm of Azeroth and lands beyond, we are enjoying the company of our fellow guild family members, running group instances, burning [all the things] to death and destruction, and making playful banter.
We are a warm and friendly, multicultural family (cos Mom told us so) that welcomes everyone to join in on this fun and crazy environment and community.
Where Do We Come From?
When a Mommy cat and a Daddy cat love each other very much, they.... Oh, wait, sorry.... Wrong place....
FA was founded (and is still based) on Magtheridon-EU, by GazMasterG on the 29th August 2013. Gaz led the guild until early 2015. Guild leadership then passed hands until Xenodae finally took over in December 2015.
FA began its Warlords of Draenor guild raiding progression the end of January 2015 in Highmaul, and Xenodae officially took raid leading reigns mid-February as Blackrock Foundry arrived.
We have cleared 7/7 Heroic Emerald Nightmare and are currently complimenting the Nightmare with Trial of Valor, currently 2/3 Heroic.

Where Are We Going?
FA intends to raid casually when Legion's raiding tiers are released, but wants to compete for realm progression at a two night a week pace.
We want to kill things. Yes. Deadededed.
Who's In Charge?
The guild is managed by a group of players called the Elders (since Owl Butts was not appreciated by them all....).
The Elders are: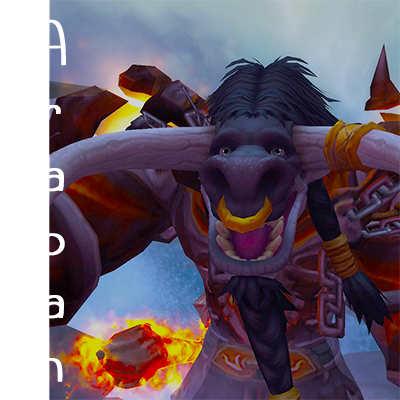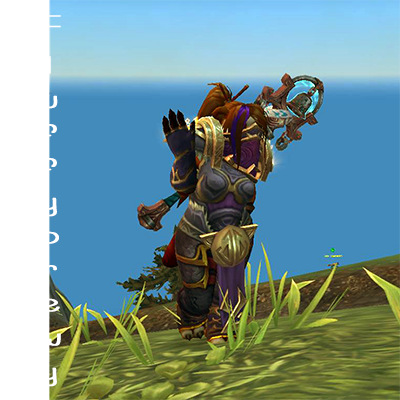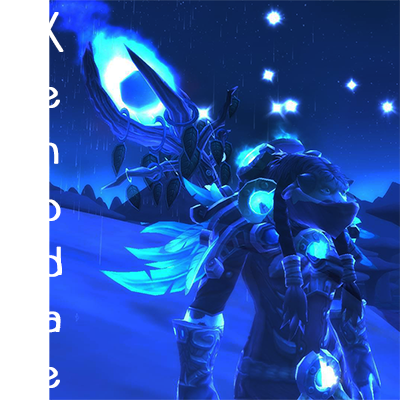 How is the Guild Structured?
GM: The player with the highest authority in the guild. The GM makes final decisions in regards to how the guild is managed, how resources are managed and general leadership to keep the guild successful.
Elder: Players that carry the authority of the GM. Elders are the examples of the guild members. They are there to help guild members, sort ranks, update notes, organise the GBank, withdraw GBank items for players that ask, and keep the peace within the guild. Guild members are encouraged to speak to any Elder if there is a problem. Take note, though, the Elders are not there to boost you, to give you gold or to waste their time amusing you. They also want to enjoy this wonderful world!
Dragon: These members have earned this rank by committedly raiding for four consecutive raid nights and continuously showing guild contribution. Progression Raiders will receive higher GRepairs as well as withdrawal access to special raider only tabs in the GBank. To keep this rank, players need to show continued commitment and dedication to the team, as well as contributing to the guild and its growth.
Drake: Players in this rank have shown interest in joining progression raiding events. They will be placed in this rank to gain minor GRepairs, but be able to view the raider tabs in the GBank. Once the player has shown commitment and dedication by raiding for four consecutive raid nights, as well as guild contribution, they will be promoted to Progression Raider.
Wyvern: Players in this rank just want to hang out in the guild, join for achievements or social events such as off-raid nights. They are talkative in guild, and just want to enjoy the game. Social members will have access to a General GBank tab, and can view the guild Materials tabs. GRepairs will be limited.
Chimaera: This rank is for all the alts of progression raiders and social members alike. Please ensure that your alts are marked well enough for the Elders to know who is who.
Lost Whelpling: Players that have been inactive for two months will be placed into this rank. They will be moved back to Social Member on return, or removed from the guild after a total six months inactivity.
Hatchling: New guild members will always land in this rank first. They will be promoted to Social Member after two weeks activity within the guild, noted that they are seen by the Elders. Newcomers can also be promoted to Trial Raider should they show interest in raiding with the progression team.
What's Expected of An FA Family Member?
FA is a friendly, fun and warm environment. However, to keep it that way, members are expected to behave (or not behave) in a certain way.
We respect each other, as well as each other's opinions and situations. Just because you might disagree with someone's view doesn't mean you have a reason to be rude to that player.
We share, we invite, we participate and we have fun.
We do not like drama llamas. If someone starts drama, it will be dealt with by an Elder in an appropriate way, and the player could be either demoted or removed from the guild.
We are all representatives of our little family and community, so we are all expected to behave decently when seen by other players who are not part of the guild. Anyone found to be sending out a negative view of us as a guild will be dealt with.
Enjoy the game.
When Do We Do Planned Stuff?
Progression
Wednesdays, 19:30 RT till 22:00 RT
Thursdays, 19:30 RT till 22:00 RT
Social / Alt Raid
Sundays, 20:00 RT till 23:00 RT