As you are all aware, Warlords of Draenor is coming to a close. Yay!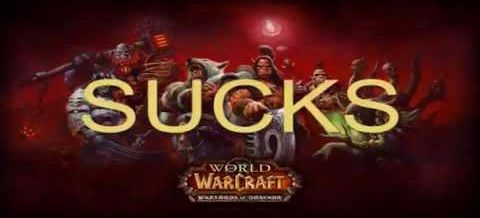 However, this means a few things will be taking place within the guild over the next few weeks.
* A rank reshuffle is on the cards. This means that everyone in FA (other than the Elders) will be moved into a Social Member rank till the first raiding tiers open. Once the raiding tiers have begun, players who have shown interest in joining regularly will be placed in a Trial rank, and will get the opportunity to earn their Raider spot on the team and the rank, along with all its perks and permissions.
* The Nozdormu rank will be removed. In fact, all the ranks will most likely be renamed.
>>Suggestions welcome<<
* The guild bank will be cleared out of all unnecessary WoD items, and we will start refilling with Legion mats and items that are needed to progress in the game. Everyone is asked to help rebuild the GBank into what it is currently. Also, take note that if an Elder catches you taking items out the GBank that you go and sell for gold, you will face dire consequences.
* Raiders (and socials, if they would like) will be asked to join the forums to access content such as >>raid sheet sign ups<< [not to be confused with event calendar], raiding roster information, general raiding rules and guidelines (which will be updated as the new content is released) and any possible homework assignments as the raiding tiers arrive.
* A Raid Sign Up Sheet will be opened when Legion hits. We will publish the link to this thread, and anyone interested in raiding MUST sign up with their relavent information. It is crucial for our planning as we go ahead, as we don't want to have four tanks geared up on the first raid nights, one healer and fifty Demon Hunters. Ktxbai~
* We are looking into some final CM groups to take place, as the raiding seems to have dulled down a bit due to lack of interest. Shame :< Hollar ingame if you are interested.
If you have any questions regarding this information, feel free to speak to any Elder :)
Luf, Xen


Last edited by Xenorra on Wed Aug 17, 2016 0:29:44; edited 1 time in total